Aquaculture Equipment
DDP Series-Direct Drive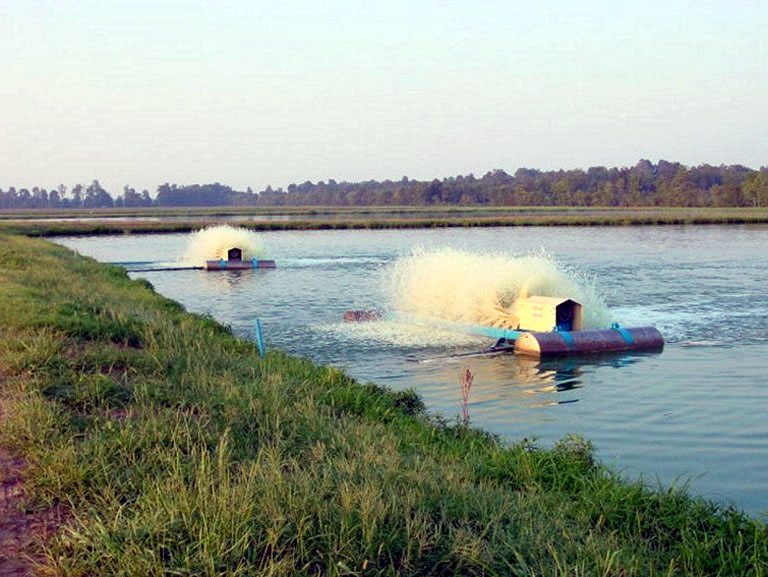 Developed to offer even less need for maintenance; the House Direct-Drive eliminates the belts and side-load forces on the input-shaft of the gear reducer. We offer TGIC powdercoated, galvanized coated and stainless steel models.
Available in 2, 3, 5, 7.5, 10 & 15 HP
The Direct Drive Paddlewheel (model DDP) features a deck-mounted gear reducer that completely eliminates the need for a drive-end bearing. This particular model can be equipped with either a Class II or III AGMA Gear Reducer, both of which feature double-seal protection on the input shaft and output hub.
Available with a slow or fast turning gear reducer (70 or 80 RPM rotor speed), our DDP eliminates belts, side loads on the input shaft and a low speed coupler.
Photos